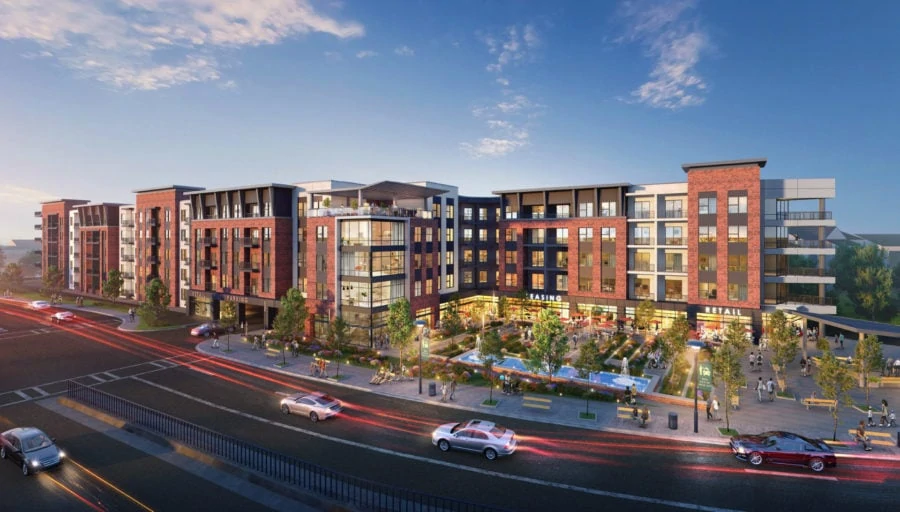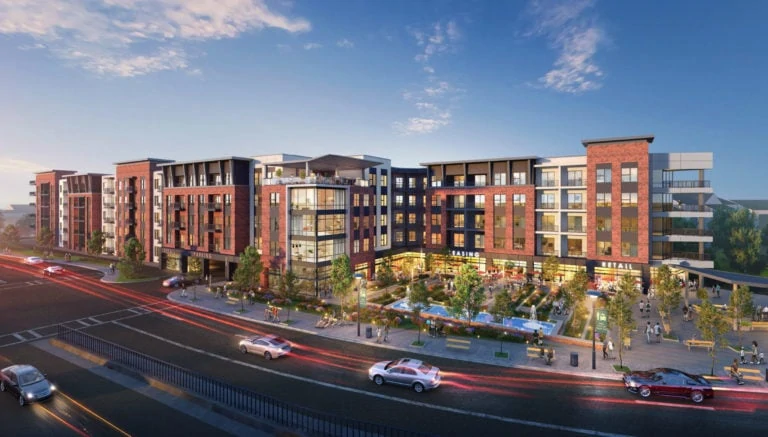 Strong Leadership the World Over
Over the past 53 years, the dedicated and passionate team at Flournoy has operated under the umbrella of our core values and strived to deliver quality communities while also upholding the respect and integrity that we have become known for in our industry. Through strategic partnerships, a deep and skillful knowledge of the multifamily real estate industry, and our finish-line mentality, we have developed more than 35,739 units and $4 billion in Class A assets.
Sharing the same core values, Flournoy joined forces with a large, Japanese, international construction/ development company, in 2018. Now a wholly-owned subsidiary of Kajima, U.S.A. The financial backing and equity of Kajima, U.S.A. allows Flournoy to continue operating as an independent entity while also leveraging the financial resources of a $15 billion, global company.
What This Global Influence Means for You
Flournoy is financially backed by a 180 year old, publicly-traded, global company
Access to a broad network of global expertise in design, construction, development, and investments across a diverse range of geographies
Kajima U.S.A., Inc. has successfully operated in the United States since 1964, and has a deep understanding of the market and how to successfully deliver on investment opportunities
Kajima U.S.A. Group Organization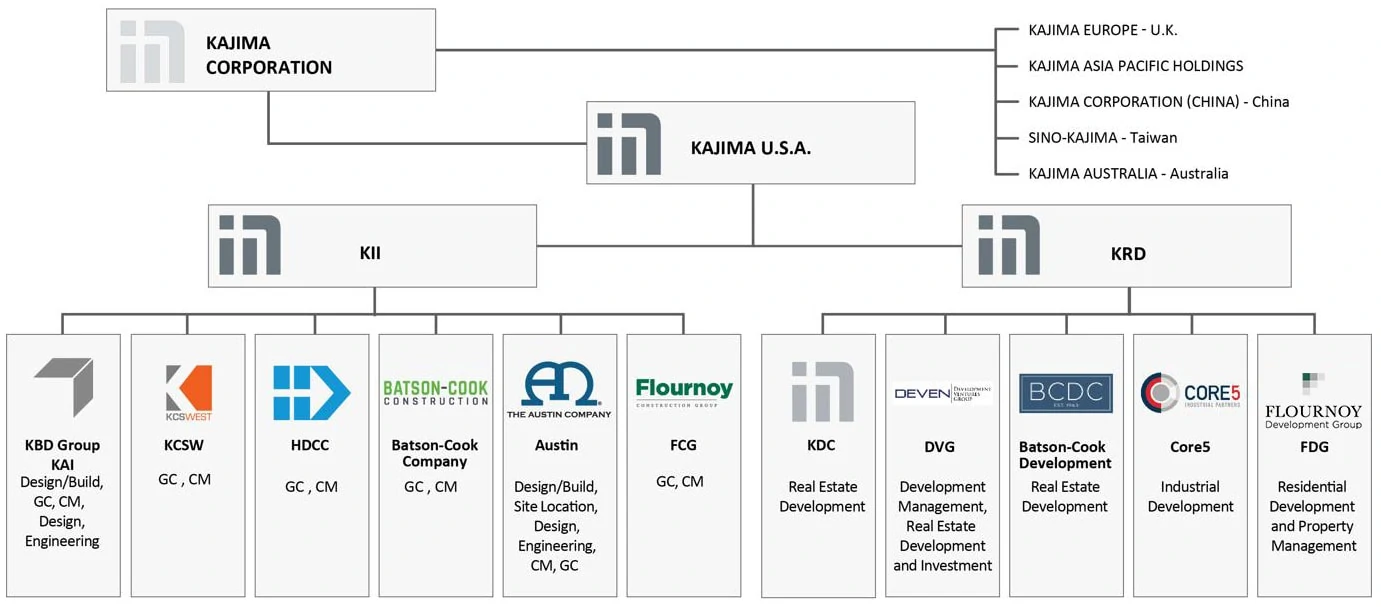 KII – Kajima International Inc.
KBD Group – Kajima Building & Design Group, Inc.
KAI – Kajima Associates, Inc.
KCSW – KCS West, Inc.
HDCC – Hawaiian Dredging Construction Company, Inc.
Austin – The Austin Company
FCG – Flournoy Construction Group
KRD – Kajima Real Estate Development, Inc.
KDC – Kajima Development Corporation
DVG – Development Ventures Group, Inc.
BCDC – Batston-Cook Development Company
Core5 – Core5 Industrial Partners LLC
FDG – Flournoy Development Group