Phoenix Senior Living, a privately-held senior living operator with communities throughout the Southeast, announces a joint venture partnership with Flournoy Development Group. This development partnership will add an impressive 142-unit senior living community for families in and neighboring Savannah, Georgia. The property will be called The Phoenix at Savannah, and groundbreaking is anticipated in Spring of 2020.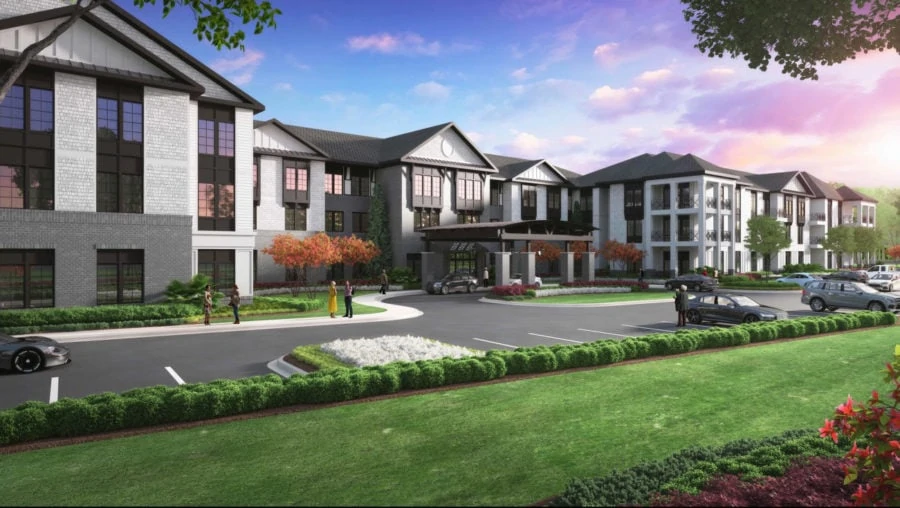 A Georgia native, and the Founder and CEO of Phoenix Senior Living, Jesse Markinko comments, "Our founding ideals and philosophies are central to how we operate business day-to-day, and we are thrilled to offer our brand of quality care to the families in and around Savannah." He adds, "It's a pleasure to work with groups like Flournoy that share our commitment to offering senior living options focused primarily on the wellbeing of the residents, their families, and our teams."
"Our commitment to solve the needs of our aging population resulted in our seeking out Phoenix Senior Living," said Tom Flournoy, CEO of Flournoy Development Group. "They have a proven track record and gift for taking care of senior living residents."
About Phoenix Senior Living
Headquartered in Roswell, Georgia, Phoenix Senior Living's leadership is a dedicated and passionate Executive Team with an aggregate of 90+ years of seniors housing experience. Focusing on high-quality care with exceptional amenities, the company currently operates over 20 communities in their Southeast footprint. The Phoenix at Savannah boasts both indoor and outdoor amenities for their residents. Landscaped walking paths, a children's play area, and sport courts like pickleball and bocce ball promote an active outdoor lifestyle while fire pits and outdoor grill areas encourage a lively social atmosphere. Residents are invited to enjoy special amenities indoors such as an indoor pool and wellness area that includes a gym and yoga studio. A salon, library/business center, pub, and game room are signatures of Phoenix Senior Living's other superlative indoor amenities.
A hallmark of the Phoenix brand is their unique Live, Love, Learn philosophy weaved into every aspect of their care programs and is intentionally designed to coincide with the National Wellness Institute's Six Dimensions of Wellness; Emotional, Physical, Cognitive, Occupational and Spiritual Wellness. Phoenix provides residents and families with a meaningful and joyful experience from their very first interaction at each community. Influenced by their Southern roots and industry experience, the company takes pride in fostering a secure, positive, and unified environment with the support of dedicated and skillful employees.
About Flournoy
Flournoy Development Group, LLC ("Flournoy") is a Columbus, GA based company specializing in the development of Class "A" apartment and senior housing communities throughout the Southeast and Southwest. Flournoy's proprietary data analytics platform utilizes thousands of data points to produces a thorough quantitative analysis of any potential senior housing project. The company has developed over 40,000 apartment homes in more than 220 communities since its formation in 1967. In January 2018, Flournoy was acquired by Kajima USA, a wholly owned U.S. subsidiary of Kajima Corporation of Tokyo, Japan, is based in Atlanta, Georgia, and operates engineering, design, construction and development businesses in North American through its operating companies.