January 4, 2022 – Columbus, GA – Flournoy Properties Group (FPG), a leader in boutique apartment management, has been selected to manage The Lofts at Lakeland, a 299-unit luxury apartment community located in Lakeland, FL. The class "A" community will offer a blend of one, two and three-bedroom apartment homes, each featuring large master suites, expansive walk-in closets, wood plank flooring, oversized soaking tubs, island kitchens, modern appliances and more. Community amenities include a resort-style swimming pool, meditation garden, rooftop deck and lounge area, elevator access to all floors, and state-of-the-art fitness Center.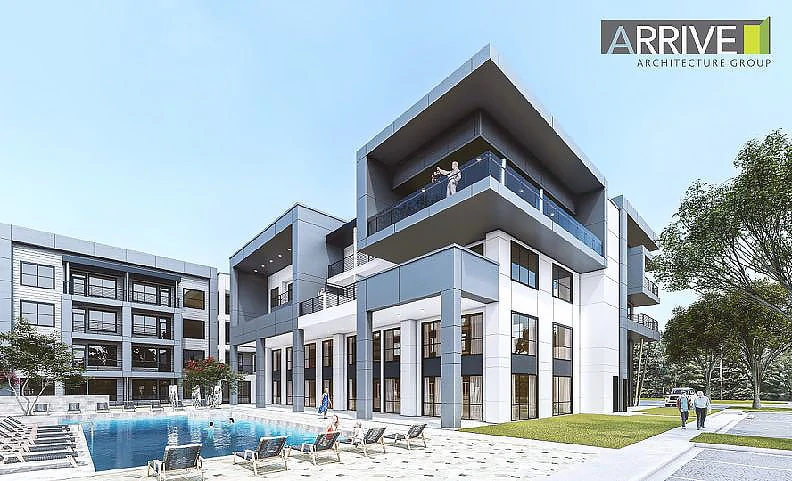 The Lofts at Lakeland is ideally located on Turtle Creek where residents will enjoy easy access to parks, bike trails, shopping, entertainment venues, kayaking and more. The community also provides convenient access to a large number of retail stores including Starbucks, Home Depot, Publix Supermarket, Walgreens and Walmart.
"We are honored to be awarded management of another class 'A' lease up community." said Joseph Renaud, President and CEO of Flournoy Properties Group. "We have had tremendous success in Florida, including leasing over 90 percent of units at our most recent Florida development in just 9 months."
Management of this luxury community will be led by long-time industry veteran and Regional Vice President for Flournoy Properties Group, Dayle Crawford. Dayle has over 25 years' experience across a variety of investment types, specializing in multifamily property operations, as well as asset and portfolio investment management. She has produced consistent value during her 20 plus year tenure with Flournoy Properties Group.
About Flournoy Properties Group
Flournoy Properties Group (FPG) is a fully integrated boutique apartment management company specializing in the management of high quality conventional multifamily properties in strategic locations throughout the Southeast and Texas. The firm continues to add value to its owned and third-party fee managed portfolio through intensive and forward-thinking management and leasing. Flournoy is a wholly owned subsidiary of Kajima USA. To learn more about FPG, visit www.flournoyproperties.com.