October 12, 2021 – Columbus, GA – Flournoy Development Group (FDG) has partnered with South Florida real estate firm PointOne Holdings to develop Neuhaus, a class "A" multifamily community in Lake Worth, Texas. The 288-unit community will be comprised of 12 separate 24-unit, three-story buildings, 48 detached garages, and 48 carports. Neuhaus will feature exceptional amenities, including a resort-style pool, clubhouse with state-of-the-art fitness center and gaming area, multiple dog parks, outdoor grilling areas, and more.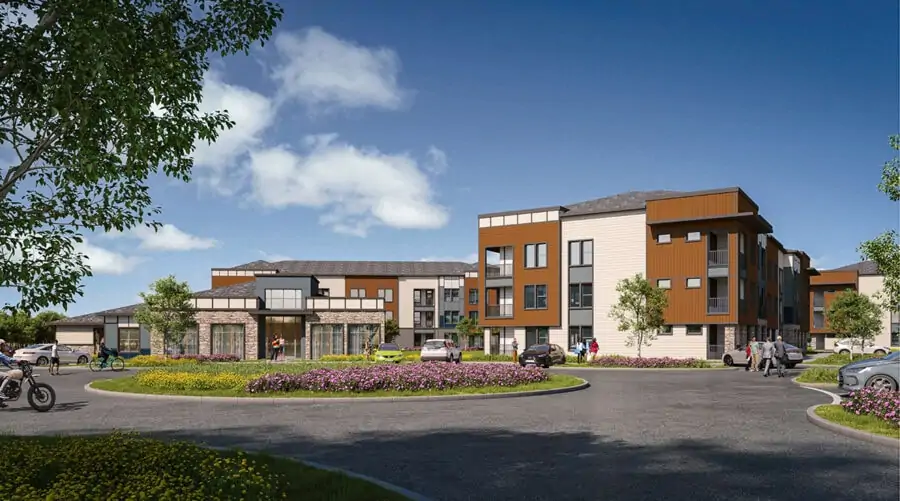 The 14.93-acre site is located approximately less than half a mile north of the intersection of Fort Worth's perimeter highway, Loop 820, and State Highway 199 (Jacksboro Highway) which connects Lake Worth to downtown Fort Worth. The community's location will give residents quick and convenient access to both Loop 820 and Jacksboro Highway providing connectivity to employment centers, retail, dinging, and entertainment destinations.
"We are honored to partner with PointOne Holdings on this well-positioned Texas development," said Brady Blair, Senior Vice President for Flournoy Development Group. "Flournoy has a long-standing history developing successful communities in Texas, and we are excited to break ground on our newest Texas development, Neuhaus."
"We are excited to partner with Flournoy Development Group to develop a multifamily property in the Dallas/Fort Worth metroplex, where immigration, jobs creation, apartment rents and occupancies continue to rise" said David Lewin, PointOne Holdings' managing partner.
Construction is underway and expects to welcome residents in the fall of 2022. The Neuhaus project team includes architect HEDK and contractor Strategic Construction. The community will be managed by Flournoy Properties Group.
About Flournoy Development Group
Founded in 1967, Flournoy is a residential real estate firm headquartered in Columbus, Georgia, focused on the development and management of high quality multifamily and seniors housing communities in strategic locations throughout the Southeast, Mid-Atlantic, and Southwest. Consisting of Flournoy Development Group (FDG) and Flournoy Properties Group (FPG), the firm has developed and managed over 40,000 residential units throughout the United States. Flournoy is a wholly-owned subsidiary of Kajima USA. To learn more about Flournoy, visit www.flournoycompanies.com.
About PointOne Holdings
PointOne Holdings is a real estate investment firm headquartered in South Florida and Atlanta with properties located throughout the Southeastern United States, Texas, Virginia, and Colorado. The firm owns and manages a diversified portfolio of residential and commercial assets valued in excess of $1 billion. PointOne Holdings' core principles are founded on precise investment selection, thorough due diligence, creative deal structuring, strong financial management and proactive and responsive communication. To learn more about PointOne Holdings, visit www.pointoneholdings.com.