Cadence Living and Flournoy Development Group announce that they have broken ground on Cadence Olney, a 107-apartment community located near the intersection of Georgia Ave and Old Baltimore Road in Olney, Maryland, part of the Greater Washington, DC metropolitan area. This luxury community is situated on 37 beautiful acres that includes 31 acres of forest preserve that will serve as a natural amenity for the residents of Cadence Olney and provide a serene environment ideal for a holistic resident experience. The community will feature a 3-story Independent Living and Assisted Living main building and a 2-story Memory Care building filled with indoor and outdoor amenity spaces that will be for the enjoyment of its residents.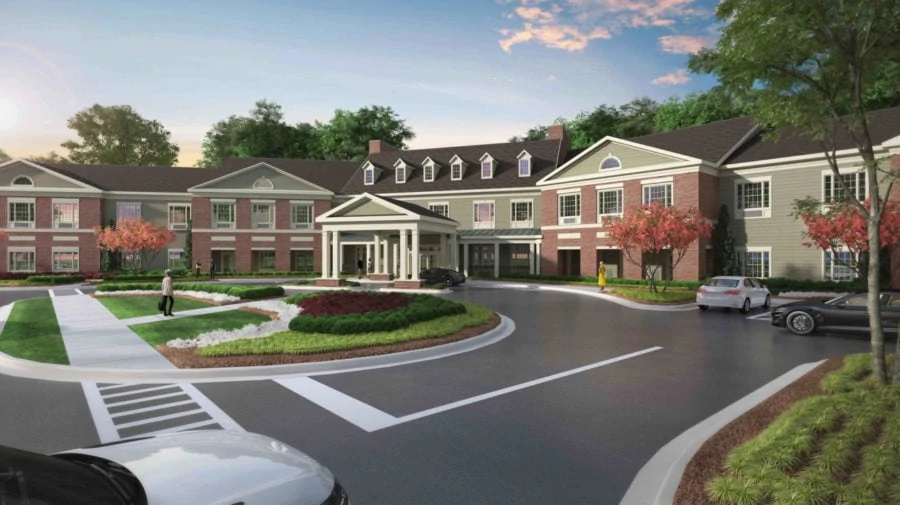 "Olney is a special place and this location with its natural preserve is idyllic," stated Cadence Principal Rob Leinbach, "We look forward to creating a an incredible community with Flournoy Development Group that will enhance the lives of Olney residents for years to come."
"Flournoy's commitment to developing senior living communities has never been stronger, and we are pleased to have found an opportunity in the high barrier market of Montgomery County, Maryland," said Justin R. Osborne, Vice President, Senior Housing. "We were able to identify the most attractive location to co-develop with Cadence, which led to the expansion of both our firms' footprints in the Mid-Atlantic region."
About Cadence Living
Cadence Living develops, owns and/or operates lifestyle communities throughout theUnited States. What sets Cadence apart is the company's devoted approach to creating healthy, vibrant communities that offer residents exceptional independent living, assisted living and memory care lifestyle options. The name "Cadence" underlines the company's personal philosophy that each community should aspire, create and respond to life's natural rhythms to enliven and enrich the experience of residents. For more information on Cadence Living, visit www.CadenceSL.com.
About Flournoy
Flournoy Development Group, LLC ("Flournoy") is a Columbus, GA based company specializing in the development of Class "A" apartment and senior living communities throughout the United States. The company has developed over 40,000 apartment homes in more than 220 communities since its formation in 1967. In January 2018, Flournoy was acquired by Kajima U.S.A. Inc. (KUSA), a wholly owned U.S. subsidiary of Kajima Corporation of Tokyo, Japan, which was founded in 1840. Flournoy benefits from access to engineering, design, construction and development businesses across North America. For more information about Flournoy, pleased visit flournoyseniorliving.com.